Contact Details
The Audience Club is an independent company with one full time and three part time staff. Our names to contact for help with bookings are Jazz, Peter and Colin. It is a discreet service and we do not reveal the shows to non-members and everyone who joins the club has to sign our Terms and Conditions of membership. Key worker groups make up the core of our Membership.
The idea for The Audience Club came when Angela worked in LA paying film extras to be professional "seat-fillers" for the Oscar Ceremonies during the televised programme. The company started in 2007 and members are keen to explore new venues and enjoy performances in their opening week in many different forms all over the metropolis.
Office Hours:
Mon-Fri 9:30 to 5:00 and Sat 9:30-12:00
Emailing us is the best and fastest way to get through with booking requests and cancellations.
eMail
Please click here to send an email to us
Producers and Venue Managers
Our Service is free and it will be our pleasure to list any show for you.
Please email us your press release and image (minimum 500x500 pixel jpeg or gif) and tell us how we can help you.
Company Director
Angela Hyde-Courtney
General Manager
Jazz Hill
Address
2A Wiltshire Road,
Orpington,
BR6 0EY
Please email us on enquiries@theaudienceclub.com  with your questions and please use the email you are registered with or state your membership number so we can find your file. 
We don't have an office or phone number that we can list, but one of us monitors the Enquiries email in the evenings and weekends and you'll get a response on urgent matters.
Members Login
If your membership has expired you can renew by logging in and following the instructions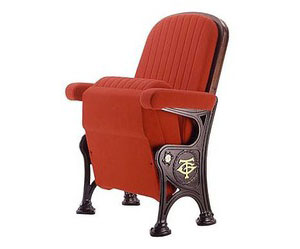 Not a Member?
SORRY, BUT THE AUDIENCE CLUB IS FULL, THERE IS NO WAITLIST AND WE ARE NOT OFFERING ANY NEW MEMBERSHIPS RIGHT NOW.
WE DO NOT HAVE A WAITLIST AS WE ARE OVERSUBSCRIBED