Contact Details
Working Hours:
Monday to Friday: 9am - 6pm
Saturday & Sunday 10am - 3pm
Members
Emailing us is the best and fastest way to contact us. Email enquiries@theaudienceclub.com.
Please use the email address you registered with, or include your membership number, so we can find your file quickly and help you.
We do not have a phone number for contact as we all work different shifts and are not logistically close to each other as there is no office.
Since 2007 we have listed 30625 shows and 83663 performances.
Producers and Venue Managers
Our Service is free and it will be our pleasure to list any show for you. Please email us for details.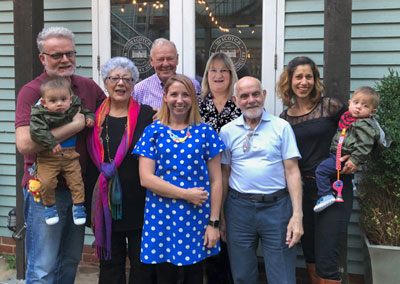 Company Director
Angela Hyde-Courtney
General Manager
Jazz Hill
Address
271 Dyke Road,
Hove,
BN3 6PB
Members Login
If your membership has expired you can renew by logging in and following the instructions.
Not a Member?
Annual membership is open again. To register you will need to be 18+ and complete the registration form with a photo of yourself before paying £5 to the NSPCC, our current sponsored charity.